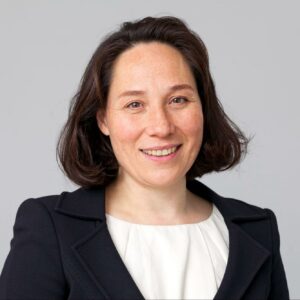 General Director of the Clingendael Institute and is vice chair of the European Integration Committee of the Netherlands Advisory Council on International Affairs (AIV)
Retour à la liste des auteurs
Biographie
Monika Sie Dhian Ho is General Director of the Clingendael Institute and is vice chair of the European Integration Committee of the Netherlands Advisory Council on International Affairs (AIV). 
She worked as a researcher and project manager for the Netherlands Scientific Council for Government Policy from 1997 until 2007 where she focused on the European Union, as well as democratic transition and consolidation. She served as director of the Wiardi Beckman Stichting (WB Foundation), a social-democratic think tank based in the Netherlands, from 2008 until 2016 and she currently lectures at the Netherlands School of Public Administration in The Hague.
Monika Sie Dhian Ho studied and lectured political science at the Erasmus University Rotterdam and was lecturer in International Relations and International Political Economy at Leiden University. 
Évènements associés
Bruxelles - Weekly Seminar
On April 29nd, the GEG Weekly Seminar will discuss Josep Borrell's book European Foreign policy in times of Covid-19. For this exceptional session, Groupe d'études géopolitiques has organised...
Partners: The College of Europe The European Institute at Columbia University The Europe Center at the University of Cambridge
en savoir plus