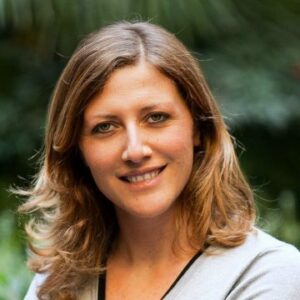 Head of Programme on European Union and Institutional Relations Manager at the Istituto Affari Internazionali (IAI)
Retour à la liste des auteurs
Biographie
Nicoletta Pirozzi is Head of Programme for  the European Union and Institutional Relations Manager at the Istituto Affari Internazionali (IAI).
She studies EU governance, policy and institutional developments in CFSP/CSDP, civilian crisis management, EU relations with the United Nations and the African Union. She is author and editor of numerous publications and is an active member of various research associations and institutions.
Nicoletta Pirozzi graduated in Political Science from the University of Pisa and the Sant'Anna School of Advanced Studies, holds a master's degree in European Political and Administrative Studies from the College of Europe (Bruges), and a Ph.D. in Institutions and Politics from the Catholic University in Milan.
Évènements associés
Bruxelles - Weekly Seminar
On April 29nd, the GEG Weekly Seminar will discuss Josep Borrell's book European Foreign policy in times of Covid-19. For this exceptional session, Groupe d'études géopolitiques has organised...
Partners: The College of Europe The European Institute at Columbia University The Europe Center at the University of Cambridge
en savoir plus