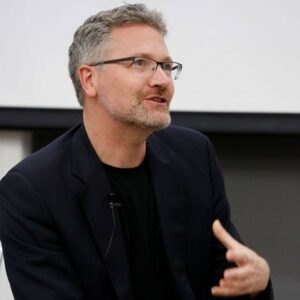 Shelby Cullom Davis chair of History at Columbia University and Director of the European Institute
Return to authors' list
Biography
Adam Tooze is the Shelby Cullom Davis chair of History and Director of the European Institute at Columbia University in New York City.
His research interests are based around how power operates in modern history. He is the author of several books including Statistics and the German State: the Making of Modern Economic Knowledge for which he was awarded the Philip Leverhulme Prize for Modern History in 2002. His book The Wages of Destruction was one of the winners of the 2006 Wolfson History Prize. Most recently he published Shutdown: How Covid Shook the World's Economy. His work has been translated into eleven languages and he is a regular contributor to the Financial Times, the Guardian, the New York Times, and Spiegel among many others. 
Mr. Tooze has previously held academic posts at the University of Cambridge, where he taught from 1996 to 2009, as well as at Yale University as the Director International Security Studies, and at West Point. He is a graduate of King's College Cambridge and he holds a PhD from the London School of Economics. 
Related events
En ligne - Weekly Seminar
On April 29nd, the GEG Weekly Seminar will discuss Josep Borrell's book European Foreign policy in times of Covid-19. For this exceptional session, Groupe d'études géopolitiques has organised...
Partners: The College of Europe The European Institute at Columbia University The Europe Center at the University of Cambridge
Learn more