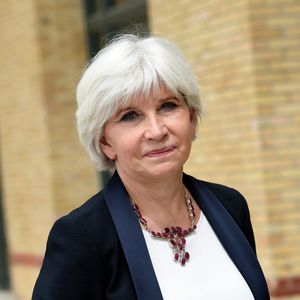 Director of the European Climate Foundation (ECF), Founder of IDDRI
Retour à la liste des auteurs
Biographie
Laurence Tubiana is a French economist and diplomat. She is a professor and director of the "sustainable development" chair at Sciences Po. In 2001, she founded the Institute for Sustainable Development and International Relations (Iddri). Since 2012, she co-chairs the Board of Directors of the United Nations Sustainable Development Solutions Network (SDSN). She also chairs the Board of Directors of the French Development Agency (AFD). She joined the UN Scientific Advisory Board at the end of 2013.
In 2014, Laurence Tubiana was appointed Special Representative of the Minister of Foreign Affairs, Laurent Fabius, for the COP 21. She was also ambassador in charge of climate change negotiations until the end of 2016.
Évènements associés
Bruxelles - Weekly Seminar
On September 30th, the GEG Weekly Seminar will discuss the European Green Deal and its implications for the world.
Partners: The College of Europe, The European Institute at Columbia University, The Europe Center at the University of Cambridge, The School of Transnational Governance at the European University Institute
en savoir plus