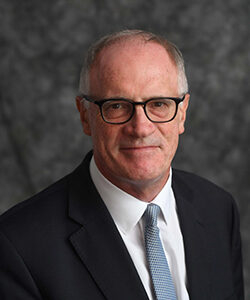 Founding Dean, Columbia Climate School Director, Earth Institute, Columbia University
Retour à la liste des auteurs
Biographie
Alex N. Halliday is the Director of Columbia University's Earth Institute. He joined the Earth Institute in April 2018, after spending more than a decade at the University of Oxford, during which time he was dean of science and engineering.
With about 400 published research papers, Halliday has been a pioneer in developing mass spectrometry to measure small isotopic variations in everything from meteorites to seawater to living organisms, helping to shed light on the birth and early development of our solar system, the interior workings of the Earth, and the processes that affect Earth's surface environment.
Articles associés
Stéphanie Monjon, Léa Boudinet, Clémence Pèlegrin, Hugo Sancho, Amélie Latreille, Laurent Fabius, Amy Dahan, Thibaud Voïta, Jean-Paul Maréchal, Michel Aglietta, Pierre Charbonnier, Adam Tooze, Enrico Letta, Laurence Tubiana, Jason Bordoff, Alex N. Halliday, David Levaï, Philip Andrews-Speed, Jean-François Di Meglio, Michal Meidan, Anders Hove, Eric Armando, Han Chen, Cecilia Springer, Hugo Marciot, Yifei Li, Judith Shapiro, Andrée Clément, Federico Cugurullo, Élodie René, Matthieu Glachant, Simon Touboul, Anaïs Voy-Gillis, Susanne Dröge
China's Ecological Power: Analysis, Critiques, and Perspectives
lire l'article
Évènements associés
Bruxelles - Weekly Seminar
On September 30th, the GEG Weekly Seminar will discuss the European Green Deal and its implications for the world.
Partners: The College of Europe, The European Institute at Columbia University, The Europe Center at the University of Cambridge, The School of Transnational Governance at the European University Institute
en savoir plus