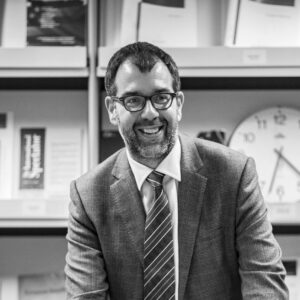 Director of the Europe in the World Programme at the Egmont Royal Institute for International Relations
Retour à la liste des auteurs
Biographie
Sven Biscop is director of the Europe in the World Programme at the Egmont Royal Institute for International Relations and is professor, lecturing on strategy and the foreign policies of Belgium and the EU at Ghent University. 
Sven Biscop is an Honorary Fellow of the European Security and Defence College (ESDC) and is a regular speaker at the Royal Military Academy in Brussels and at the People's University of China in Beijing, where he is a Senior Research Fellow. He additionally is a Professorial Fellow at the United Nations University in Bruges, and as Senior Research Fellow of the Austrian Institute for European and Security Policy and of the Baltic Defence College.
He has also received the honor of cross of Officer of the Order of the Crown of the Kingdom of Belgium and the Grand Decoration of Honour of the Republic of Austria. Sven Biscop holds a PhD from Ghent University.
Évènements associés
Bruxelles - Weekly Seminar
On April 29nd, the GEG Weekly Seminar will discuss Josep Borrell's book European Foreign policy in times of Covid-19. For this exceptional session, Groupe d'études géopolitiques has organised...
Partners: The College of Europe The European Institute at Columbia University The Europe Center at the University of Cambridge
en savoir plus