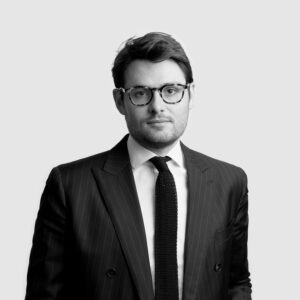 PhD, Associate at August Debouzy (Paris)
Retour à la liste des auteurs
Biographie
Alexandre Mennucci is graduated from Pantheon-Assas University and Harvard Law School and admitted to Paris and New York Bars.
He works on criminal business law, anti-corruption compliance and corporate social responsibility cases. He also assists French and foreign clients on reputation issues (defamation, privacy and protection of presumption of innocence).
He is a member of the Criminal Bureau of the Paris Bar and participates in ex officio committees for emergency criminal defense.
Before joining the firm, Alexandre was an associate at Haïk & Associés and worked on criminal law, white collar crime and press law cases.
Articles associés
José Manuel Albares, Luis Arroyo Zapatero, Elena Baylis, Nicole Belloubet, Régis Bismuth, Josep Borrell Fontelles, Leanna Burnard, Elisenda Calvet-Martínez, Bernard Cazeneuve, Elena Chachko, Federica D'Alessandra, François Hollande, Katerina Linos, Alexandre Mennucci, Anton Moiseienko, Erin Mooney, Mira Naseer, Hugo Pascal, Alain Pellet, Anne Peters, Pietro Pustorino, Jean-Marc Sorel, Bernard Stirn, Didier Rebut, Vasile Rotaru, Jorge E. Viñuales
War
lire l'article