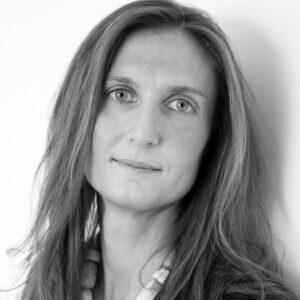 Founder & CEO, Global Sovereign Advisory
Retour à la liste des auteurs
Biographie
Anne-Laure has more than 20 years of experience in debt and capital markets and in advising governments and public companies.
In 2009, she joined Rothschild in Paris, in the financial advisory practice. She was appointed managing partner in 2014. From 2015, she focused on sovereign advisory, a practice she helped structure and develop before being appointed global head.
Anne-Laure started her career at Lehman Brothers in 1999, working in several departments in New York, London and Paris. Amongst other things, she headed Lehman Brothers' Global Finance practice for Northern Europe.
In 2015, Anne-Laure co-founded Youthonomics, an index that ranks countries according to the opportunities available to young people.
In 2019, she founded Global Sovereign Advisory, an independent company that advises governments on all their strategic, economic and financial issues.
She is also the Chair of the Strategic Committee of the Sorbonne University Foundation since 2020, and a member of the Committee for Development Policy (CDP), appointed by the UN Secretary General for the period 2022-2024.
Anne-Laure is a graduate of HEC and Sankt Gallen and holds a Master's degree in mathematics from Sorbonne University.
Articles associés
Joachim-Nicolas Herrera, Hugo Pascal, Vasile Rotaru, Alex Edmans, Dan W. Puchniak, Rebecca N Henderson, Anna Christie, Saura Masconale, Simone M. Sepe, Anne-Laure Kiechel, Julien Marcilly, Théo Maret, Peter John Oliver, Andrej Leontiev, Radovan Pala, Aija Lejniece, Tsilly Dagan, Kevin E. Davis, Mariana Pargendler, Emmanuelle Barbara, Pavlina R. Tcherneva, Flavia Souza Maximo Pereira, Ginevra Le Moli, Pierre-Henri Conac, Daniel C. Esty, Wolf-Georg Ringe, Judith Rochfeld, Jeffrey D. Sachs, Lisa E. Sachs, Simon Sharpe, Hanoch Dagan, Jean-Philippe Robé, Philippe Aghion, Olivier Blanchard, Hélène Rey, Joseph E. Stiglitz, Jean Tirole, Maarten Verwey, Jacques Attali, Alain Minc
Rethinking Capitalism
lire l'article