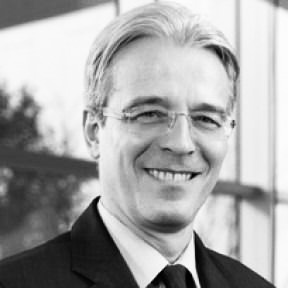 Secretary-general of the Société Générale Group
Member of the Scientific Committee of the European Law Journal
Retour à la liste des auteurs
Biographie
Gilles Briatta joined Société Générale Group in November 2011 as Deputy General Secretary. In 2015, he became General Secretary of the Group, his current position. 
As General Secretary, he supervises several key functions in the Group: Legal, Tax, Administration and Governance, Security, Public Affairs, Corporate and Social Responsibility (CSR), Insurances for own account. He is also the Group coordinator for relations with banking supervisors, including the ECB.  He reports directly to the CEO of the Group. 
Gilles also chairs the Board of the French Deposit Insurance and Resolution Fund (FGDR). 
Before joining the bank, Gilles was from 2007 to 2011 the European Advisor to the French Prime Minister. During this period, he was also General Secretary for European Affairs (SGAE), in charge of coordinating French Government's positions on EU issues. 
During his diplomatic career, Gilles specialized in European affairs and EU negotiations. He was the Head of the European Cooperation Department in the French Foreign Ministry from 2004 to 2007. Before that, he served in Rome as Deputy Chief of Mission in the French Embassy to Italy (2002-2004). Previously, he was Counsellor in the French Permanent Representation to the EU in Brussels (1997-2002). From 1995 to 1997, he was an adviser to the French Minister for EU Affairs, Michel Barnier. Gilles Briatta also worked in the European Commission Delegation in Washington DC (1991-1994). 
He is a graduate of ESSEC Business School, Sciences-Po Paris and Ecole Nationale d'Administration (ENA).
Articles associés
Francesco Martucci, Guy Canivet, Sergio Fabbrini, Signe Rehling Larsen, Marlene Wind, Bruno Lasserre, Étienne Pataut, Arancha Gonzalez Laya, Pierre Moscovici, Pascal Lamy, Didier Reynders, Jean-Claude Juncker, Gilles Briatta, Peter Chase, Laurent Cohen-Tanugi, Hubert Tardieu, Joëlle Toledano, Philippe Dupichot, Jacques-Philippe Gunther, Pedro Gustavo Teixeira, Brad Smith, Professor Dr. Danny Busch, Suzanne Kingston, Corinne Lepage, Tímea Drinóczi, Jacques Toubon, Evangelia Lilian Tsourdi, Raphaël Glucksmann, Gilles Gressani, Hugo Pascal, Joachim-Nicolas Herrera, Vasile Rotaru, Pierre Sellal
The groundwork of European power
lire l'article
Évènements associés
Paris - Privé
Private event, for more information, contact us.
en savoir plus