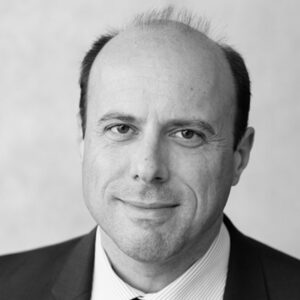 Lecturer at the Institute for Law and Finance at Goethe University
Lecturer at the Institute for Law and Finance of the Goethe University, Frankfurt am Main; and Director-General, Governance and Operations of the Single Supervisory Mechanism, European Central Bank (ECB).
Return to authors' list
Related articles
Francesco Martucci, Guy Canivet, Sergio Fabbrini, Signe Rehling Larsen, Marlene Wind, Bruno Lasserre, Étienne Pataut, Arancha Gonzalez Laya, Pierre Moscovici, Pascal Lamy, Didier Reynders, Jean-Claude Juncker, Gilles Briatta, Peter Chase, Laurent Cohen-Tanugi, Hubert Tardieu, Joëlle Toledano, Philippe Dupichot, Jacques-Philippe Gunther, Pedro Gustavo Teixeira, Brad Smith, Professor Dr. Danny Busch, Suzanne Kingston, Corinne Lepage, Tímea Drinóczi, Jacques Toubon, Evangelia Lilian Tsourdi, Raphaël Glucksmann, Gilles Gressani, Hugo Pascal, Joachim-Nicolas Herrera, Vasile Rotaru, Pierre Sellal
The groundwork of European power
Read the article
Related events
Bruxelles - Weekly Seminar
On January 27th, the GEG Weekly Seminar will discuss the European Banking Union and why it struggles to be achieved. The starting point for this discussion will be a...
Partners: The College of Europe, The European Institute at Columbia University, The Europe Center at the University of Cambridge, The School of Transnational Governance at the European University Institute
Learn more