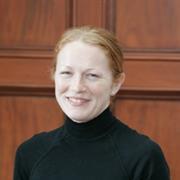 Professor, Sutherland School of Law, University College Dublin.
Retour à la liste des auteurs
Biographie
Professor Kingston has published widely in the field of European law and governance, especially in the environmental, competition and economic, and human rights fields. She has a special interest in how tensions between the EU's economic and non-economic aims play out in European law and governance. She is a Senior Counsel practising at the Irish bar and regularly appears before the Irish and European courts. Significant publications include European Environmental Law (Cambridge University Press, 2017, with Heyvaert and Cavoski), described by reviewers as an "essential text" and a "major contribution to the literature"; and Greening EU Competition Law and Policy (Cambridge University Press, 2012), which was described by the Common Market Law Review as an "important contribution" which "should not be missed by anyone whether practitioner or academic working in the area of EU antitrust or State aid." Her work has been cited by a number of Advocates General of the CJEU.
In 2015, Professor Kingston was awarded a research grant of almost 1.5 million euro from the EU's European Research Council to lead a major 5 year interdisciplinary project investigating how the way we design our laws influences levels of environmental compliance in the EU (see http://effectivenaturelaws.ucd.ie/ for further details of the project and research team). In 2017, she was honoured by Enterprise Ireland as one of Ireland's "Champions of EU Research", for achieving the highest-ranking Irish ERC grant across all disciplines in her category.
In 2019, Professor Kingston was recognised among the "top 40 in their 40s" female Competition professionals across Europe, the Americas and Africa by the Brussels-based organisation "W@". From 2012 – 2017, she led EU-funded seminars in advanced EU competition law for judges from across Europe, the first time that such events had taken place in Ireland.
Professor Kingston is a graduate of Oxford University (BA in Law) and the University of Leiden, the Netherlands (LL.M. in European Community Law, Ph.D.). She served as a référendaire (legal adviser) in the cabinet of Advocate General Geelhoed at the European Court of Justice, Luxembourg from 2004-2006. Prior to this, she practised EU law at the Brussels office of the US law firm, Cleary Gottlieb Steen & Hamilton (2002-2004) and was a stagiaire at the European Commission (DG Competition)(2001-2002).She has held a variety of visiting positions, most recently as international visiting professor of law and adjunct professor at Columbia Law School, New York. She has previously held visiting positions at Cambridge University, the University of Leiden, Queen's University, Belfast, and Osgoode Hall Law School, Toronto. She is a principal investigator at UCD's Earth Institute, an editorial board member of the Irish Jurist, and a committee member of the EU Bar Association of the Irish Bar.
Articles associés
Francesco Martucci, Guy Canivet, Sergio Fabbrini, Signe Rehling Larsen, Marlene Wind, Bruno Lasserre, Étienne Pataut, Arancha Gonzalez Laya, Pierre Moscovici, Pascal Lamy, Didier Reynders, Jean-Claude Juncker, Gilles Briatta, Peter Chase, Laurent Cohen-Tanugi, Hubert Tardieu, Joëlle Toledano, Philippe Dupichot, Jacques-Philippe Gunther, Pedro Gustavo Teixeira, Brad Smith, Professor Dr. Danny Busch, Suzanne Kingston, Corinne Lepage, Tímea Drinóczi, Jacques Toubon, Evangelia Lilian Tsourdi, Raphaël Glucksmann, Gilles Gressani, Hugo Pascal, Joachim-Nicolas Herrera, Vasile Rotaru, Pierre Sellal
The groundwork of European power
lire l'article